Big roundup to start your weekend! Grab some coffee and enjoy.
__________
I sometimes think through this Psalm on Sunday mornings, along with Psalm 122:1.
Psalm 100:1–5 Make a joyful noise to the Lord, all the earth! Serve the Lord with gladness! Come into his presence with singing! Know that the Lord, he is God! It is he who made us, and we are his; we are his people, and the sheep of his pasture. Enter his gates with thanksgiving, and his courts with praise! Give thanks to him; bless his name! For the Lord is good; his steadfast love endures forever, and his faithfulness to all generations.
Psalm 122:1 I was glad when they said to me, "Let us go to the house of the Lord!"
__________
Click to embiggen . . .
__________
Is the SBC ruled by women and children? Short answer: Yes. Many churches that don't officially ordain women pastors still have de facto women pastors in leadership over men. The SBC is so corrupt at the top. Their approval and defense of Ed Litton's rampant plagiarism were all you needed to realize that. And they continue to infantilize women and assume they have no moral agency and accountability. Example: This woman was 26 years old when an affair started and she continued with it for 12 years — but they treat her as a victim — SBC Woman Reportedly Paid $1.5 Million for Having 12 Year-Long Affair with Married Man.
The SBC is going the same route as the United Methodists. The believers should split now.
Isaiah 3:12 My people—infants are their oppressors, and women rule over them. O my people, your guides mislead you and they have swallowed up the course of your paths.
__________
Arizona legislature approves school voucher program for all K-12 students — This is great news on multiple levels. It will force the government schools to have greater accountability, and more importantly, parents can send their kids to good schools instead.
__________
WaPo Seemingly Perturbed by TX Abortion Law Saving Twins: 'Glimpse of What Much of the Country Would Face' — There will be thousands, and perhaps millions, of stories like this in the coming years. Yes, some women will travel to other states to kill their children. But many won't. The Leftists will lament how these children weren't crushed and dismembered, of course. But couple this with the increased concern by women about pregnancies — so much so that they are threatening sex strikes and fewer hookups, and beta males are getting more vasectomies — and abortions will go down significantly. I hope more women give up children for adoption rather than raise them as single mothers. Yeah, it is still a fallen world, but overturning Roe is a great thing to celebrate.
Make no mistake: Abortion-loving Leftists wanted these kids dead.
__________
Conservative justices didn't lie about Roe at confirmation hearings — In case you've heard otherwise. Oh, and procedures for ectopic pregnancies are never banned, despite the lies perpetuated by the Left. Turns out that people whose #1 goal is to murder children don't mind lying, either.
__________
__________
Brought to you by the Left — including the "Christian" Left. Ugh. If only they'd say, "Stop having butt sex and you'll eliminate many medical problems! Gay sex involves feces on genitals. It is gross. Don't do it."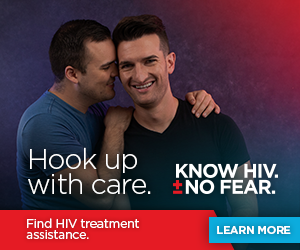 __________
Drug Dealers Caught with Enough Fentanyl to Kill Millions Spend Two Days in Jail: Thank You, Democrats! — And the Fentanyl comes from China, our arch-enemy. And Biden & Co. let it stream across the border.
__________
Great takedown of feminist pro-abort talking points.
__________
Never Forget: Bethel Church Promoted Prophetic Uno Cards — This sounds so made up, but it really happened. Only a fool would follow Bethel.
"Grab some UNO cards (a few of each color) and place them in the middle of the group. Have your students take turns going around in the circle turning over the next card. Follow the instructions (below) as to what to do with that particular card. This exercise is best with groups of 6-8 students."

RED – you give a prophetic word to the person on your left about their financial situation.

GREEN – you give a prophetic word to the person on your right about their relationship with someone close to them

YELLOW – you choose who to give a prophetic word to in the group about their career/employment/job

DRAW 2 – give any 2 people in the group a prophetic word about their identity

WILD CARD – choose whether you give a prophetic word to someone about their destiny or choose someone to give you one about your destiny.
__________
Street Preacher Arrested at Gay Pride Parade For Preaching, Bible Ripped and Thrown in Porta-Potty — Yet naked men marched in front of kids without being arrested. And the parents let it happen! Again, brought to you by the Left — including the "Christian" Left. The good news is that it proves that these freaks know that God is real and that they are repulsed by his word. Hopefully, some will repent and believe.
__________
Yep – just "3%" of what they do . . .
__________
Fed Chairman: 'We Now Understand Better How Little We Understand About Inflation' — Unbelievable. Yet every amateur saw this coming from miles away.
__________
This is golden. Joe Biden says abortion would "abort a child." Hey, we agree! I've been encouraging people to use "child" instead of "baby" because the former is more precise. If pro-aborts say the unborn aren't children, I refer them to dictionary.com, which lists a human fetus as one of the definitions of child. And now we can just quote Biden on the matter. Please use and share this!
__________
Chasing Utopian Energy: How I Wasted 20 Years of My Life — Fascinating take from an honest environmentalist.
__________
A vote for Democrats is unchristian, unloving, and a sin — Their #1 goal is child murder, and they want to disarm you.
__________