The "Christian" Left is just like King Jehoiakim. They metaphorically cut out and burn most of the Bible because the god they created doesn't like it.
Jeremiah 36:23–27 As Jehudi read three or four columns, the king would cut them off with a knife and throw them into the fire in the fire pot, until the entire scroll was consumed in the fire that was in the fire pot. Yet neither the king nor any of his servants who heard all these words was afraid, nor did they tear their garments. Even when Elnathan and Delaiah and Gemariah urged the king not to burn the scroll, he would not listen to them. And the king commanded Jerahmeel the king's son and Seraiah the son of Azriel and Shelemiah the son of Abdeel to seize Baruch the secretary and Jeremiah the prophet, but the Lord hid them. Now after the king had burned the scroll with the words that Baruch wrote at Jeremiah's dictation, the word of the Lord came to Jeremiah . . .
__________
What a transphobe! Doesn't he know the irrational and anti-science Leftist talking points?! Time to cancel him.
If men could get pregnant, it would still be wrong to murder unborn children.
Crushing and dismembering children is what is truly extreme and controlling.
Finish the sentence: "We will fight for the right to choose to crush and dismember innocent children up to their first breath, and without anesthetic. Because compassion and tolerance!!"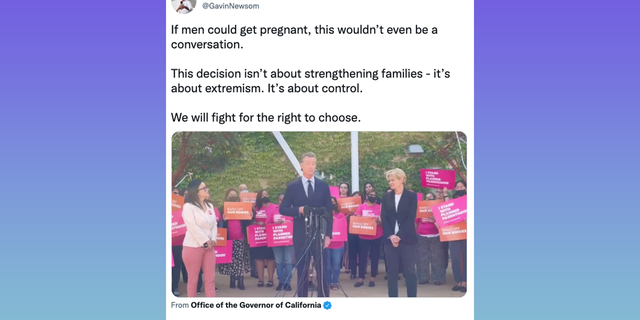 __________
Amazon, Yelp, Uber, Citigroup Announce They Will Pay for Employees to Travel for Abortions After SCOTUS Opinion Leak — No surprise. They are Molech-worshiping ghouls AND they know abortions are less expensive than childbirth and insurance costs for children.
__________
Op-Ed: The Silence from Pastors Over the Death of Roe v. Wade is Stunning- Where is the Joy? — Another non-surprise. All these phonies are too busy preaching the prosperity gospel than to fight against the murder of 60,000,000 children. They are also silent on LGBTQX perversions. They don't want anything to get in the way of their cash flow. This issue is a great litmus test to identify the phonies, such as "good Catholic" Steven Colbert, who is wetting his pants over the news (of course he had already outed himself as a wolf, despite what Tim Keller foolishly said about him).
Joel Osteen. Steven Furtick. Craig Groeschel. Mark Patterson. Andy Stanley. Louis Giglio. Ed Young Jr. Tony Evans. Priscilla Shirer. Lisa Bevere. Joyce Meyer. Rick Warren. Paul Tripp. Jentezen Franklin. Max Lucado. Victoria Osteen. Paula White. Brian Houston. Judah Smith. Levi Lusko. Greg Laurie. John Hagee. Rod Parsely . TD Jakes. Kari Jobe. Carey Nieuwhof. Robert Morris, Thabiti Anyabwile, etc.
We checked most of their Facebook and Instagram pages and did not find anything about it either. It's all silence.

A good example of this is Thabiti. A day after the announcement, he offered a 20-tweet thread recounting his trip to hear Nikole Hannah-Jones discussing 'The 1619 Project' live, but has remained absolutely silent on the ruling.

This sort of makes sense. Most of them never talked about abortion ever from the pulpit, so why should we expect them to mention this gigantic step in seeing its demise? Yet when we look at how many of them had comments about other big cultural events like the death of George Floyd, it is evident where their heart lies.
__________
Women on TikTok warn that hookup culture will be 'absolutely decimated' if Roe v. Wade is overturned — I appreciate them conceding that overturning Roe will save the lives of many children.
__________
__________
But but but the patriarchy!!! Women are the real victims, or something!!!
__________
__________
Fact: Only N. Korea and China have abortion laws as ghoulish as those in the U.S. European countries are conservative compared to us (though I think abolition is the way).
__________