I've been blessed with a great marriage, but the rules have changed dramatically over the years. Even if men marry they should be better informed of the risks. No-fault divorce can ruin a guy's life and keep him from his kids. Divorces are initiated by women 80% of the time, and the figure goes to 90% if the women are college-educated.
Every 16 year old boy should be taken on a field trip to family court to sit in on some divorce proceedings so they know what happens to the 50% of men who go through the divorce machine. Rich Cooper
And here's a cautionary tale about dating or marrying single mothers still raising children: The Single-Again Male: The Blended Family Thrill Ride (short version: don't!)
---
I enjoyed Pastor Timothy's take on colonization and Churchill's biography. I stole this meme from his post. For some reason, WordPress isn't letting me insert the link to his post, so here it is: https://timothyjhammons.com/2021/09/12/the-evils-of-colonization/
---
Transgender fighter Alana McLaughlin wins MMA debut — Translation: Man pretending to be a woman beats up a woman for fun and profit. Leftists cheer for some reason. Brought to you by the Left — including the "Christian" Left — who pretend this is a good thing.
---
Serial Inseminator Arrested in Knoxville — If the government didn't promise to take your money to give to these women, then you wouldn't have guys with 20+ children by many different mothers. The generational and societal carnage from this irresponsibility is incalculable. And the irresponsibility is with the mothers and the fathers, as well as the citizens and officials that make these entitlements possible.
---
MSNBC Host Claims COVID Is Like A 9/11 Death Toll "Every Two Days" — That Molech-worshiping ghoul is confusing Covid with abortion, the latter of which kills 3,000 human beings per day in the U.S.
---
There are plenty of male wolves, but it does seem the % of women's books and such that are false approaches 100%.
---
Normies Get a Lesson in How the Mainstream Media Works After Nicki Minaj's Vaccine Comments — I love how Minaj responded to their lies about a black woman. This is typical of what many Leftists — including Biden and Harris — said before the election. And now they are shocked — shocked, I say! — that anyone would have doubts about it.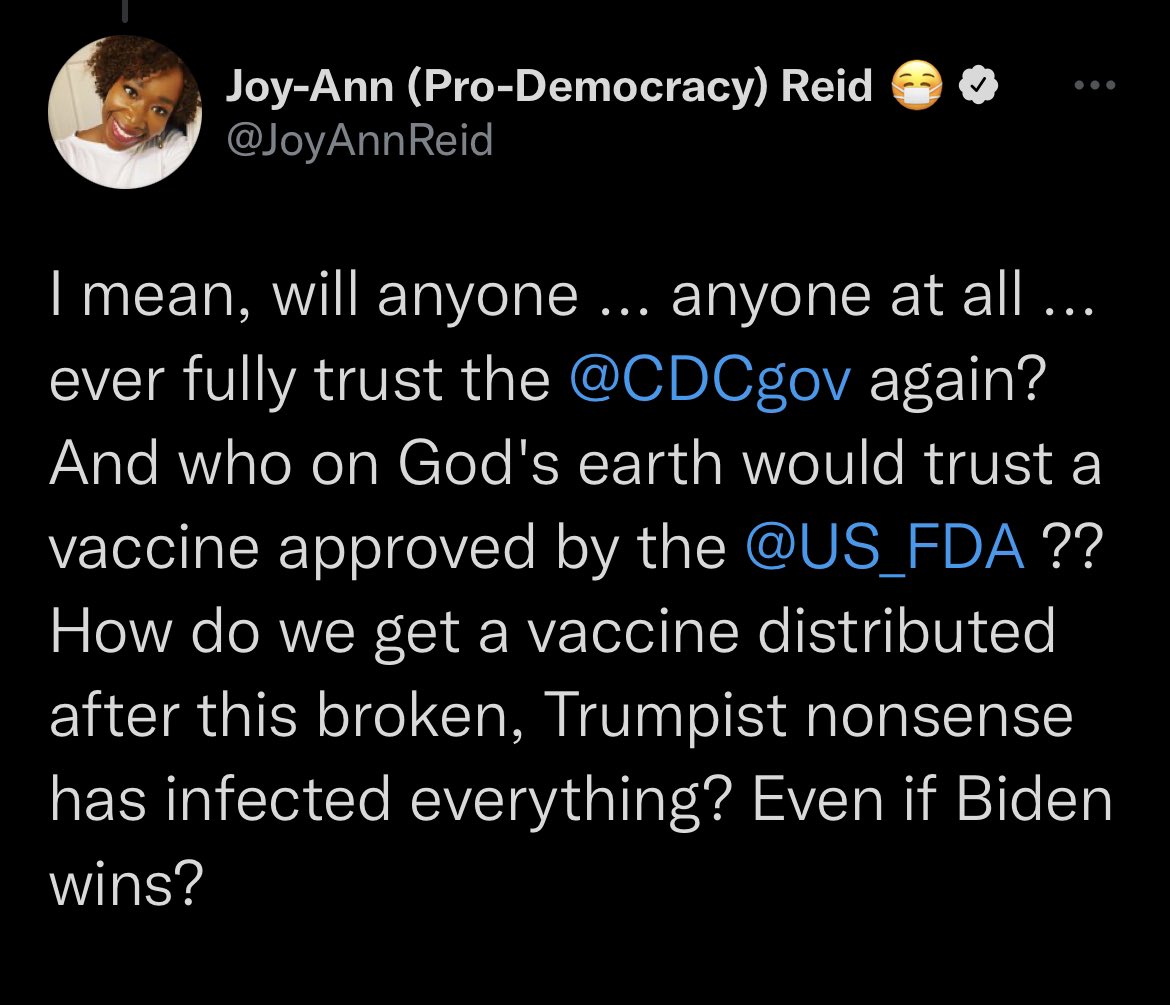 Bonus: Here's a montage of Joe Biden, Kamala Harris, and Andrew Cuomo saying not so long ago that you shouldn't trust the feds, the FDA, and the vaccine | Not the Bee
---
Democrats: The 'Free Money' Party — What a surprise, the superfluous government program led to tens of billions of dollars in fraud!
The PPP program was targeted for billions of dollars in fraud. One estimate is that 15% of the loans, about $76 billion, were fraudulent. Hundreds of people have already been charged, but as Jenny Sugar, assistant U.S. attorney for the Western District of North Carolina, recently said, "I think that we are going to be investigating these cases for years to come. "But we're likely just scratching the surface. I think there's going to be a lot more fraud uncovered as before."
---